Consumers come from a wide range of backgrounds, interests and ideas. However, basic human emotions are common, and their final purchase behaviour is often based on emotional instincts. Therefore, a qualified advertisement needs to attract consumers through concise texts. So does the use of video for advertising.
You may be wondering, what text you can use to keep it simple and attract customers? For this purpose, VCUS APP has launched a variety of text templates in order to enable people to make their advertisements distinctive and arouse consumers' resonance so as to purchase the promoted products.
Let's see what VCUS APP have!
Text Templates
If you have not thought of what slogan to put on your advertisement, or what type of text you should use, Text Templates are for your reference! There have 5 groups of important elements of advertising for you to use:
Price – if your advertising is about something on sales, you can choose to include the price of the time or show the discount to attract the customers to watch your video.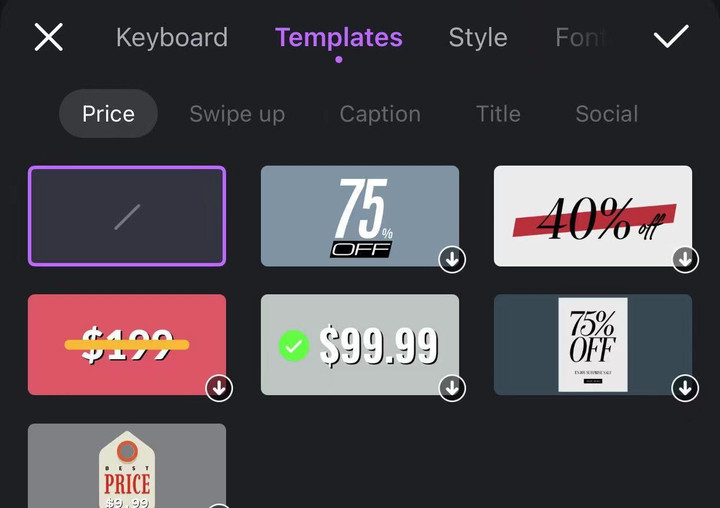 Swipe up – if you want to link it to your homepage, you can add it into the video. It makes easier for consumers to access your platform directly after watch the video.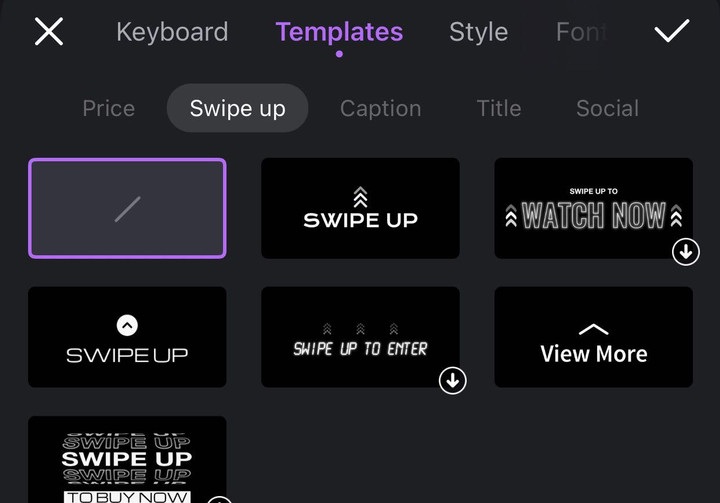 Caption – it is important element to show the content of advertisement to customers. However, it never too much text in your video. As a rule, a maximum of 3 lines of text should be sufficient.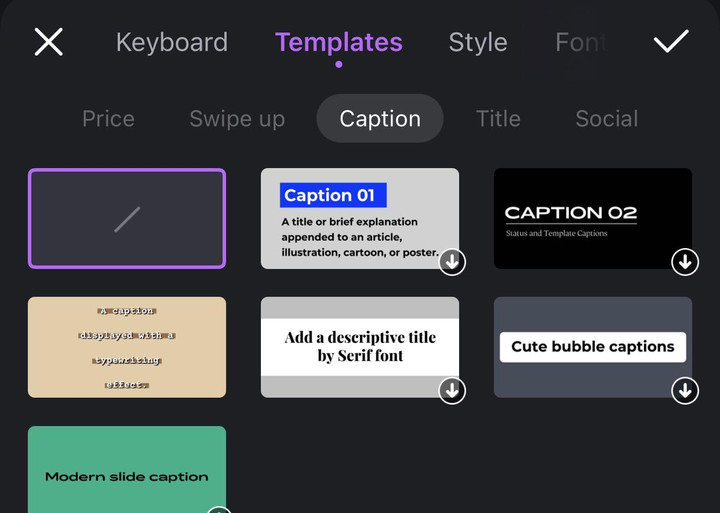 Title – if you want to sell something particularly, such as coffee or cake, you can add a title in your video. It will make it easier for the consumers to know what your advertisement is about.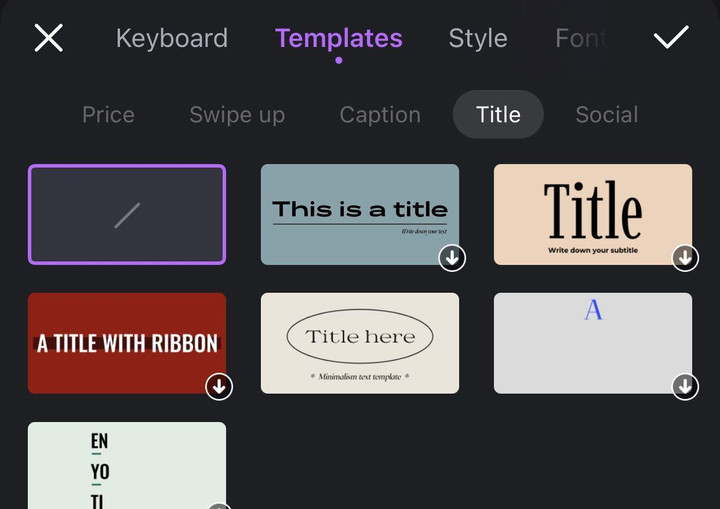 Here is a tip: it is better to choose one of the Caption or Title to avoid your video with TMI (too much information).
Social – nowadays, more and more businesses are using social media platforms as a way to contact, therefore you can also add one into your video to get people to follow you.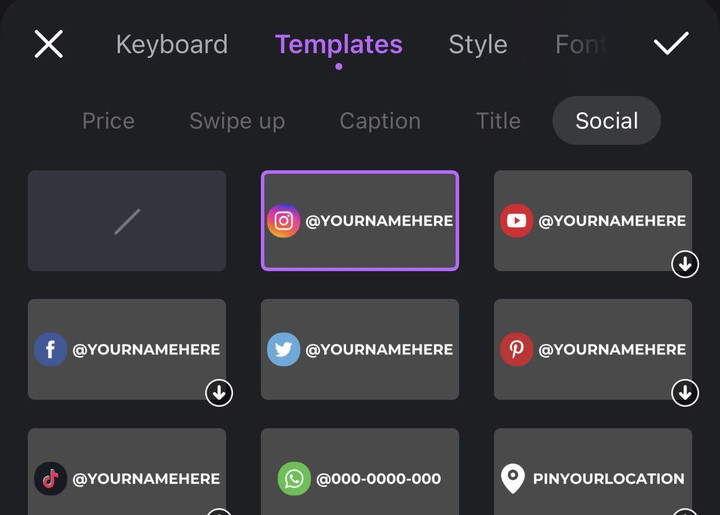 Further, you can change everything in the templates! With one simple click, you can change to any text you want to show in your video – Keyboard to edit the content, Style to edit the format of the text, Fonts to edit the style of text and Animation to edit the way of presentation of text.
Making a qualified advertising is easy-peasy by using VCUS APP. Download today and make your special video with VCUS APP!