A social media influencer is someone who has become famous by running their own social media platforms. They will make all kinds of unique videos and upload on their platforms, which to accumulate popularity and reputation. The videos are mainly short videos as such clips often show moments of significance or humour in a short time, which is more in line with the mobile phone usage of current internet users.
Are you interested in making short videos and share them on your personal social media platforms? Do you want your videos to look much stunning than others?
Then why not try the VCUS APP? VCUS APP is very simple to use and it can help you become a high-quality video producer in a short time. Let us take a look!
The Templates Features
The most important thing before making a video is to decide on a theme. A good theme of video can make it more enjoyable. Of course, you do not have to worry about the theme if you have not thought of yet. There are more than 10 categories of theme templates, such as Basic, Music or Slo-mo Shooting for your reference when you open the VCUS APP.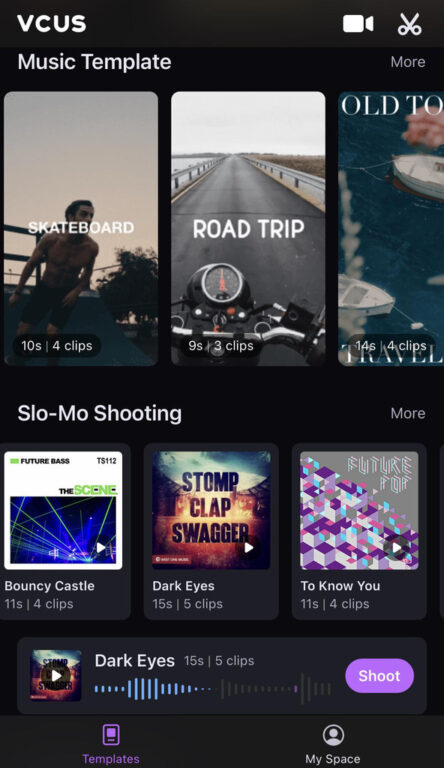 Once you have found a suitable template, you can start editing your video. You will also find various features during editing the video:
– Stickers
If you feel the video is blank, add stickers to the video to make it look more lively and funny. There have emoji stickers, as well as stickers made by the VCUS APP. Further, if you want to find more different stickers for your video, you can search from GIPHY. Simply typing the keyword on the search bar, you will find all kinds of stickers.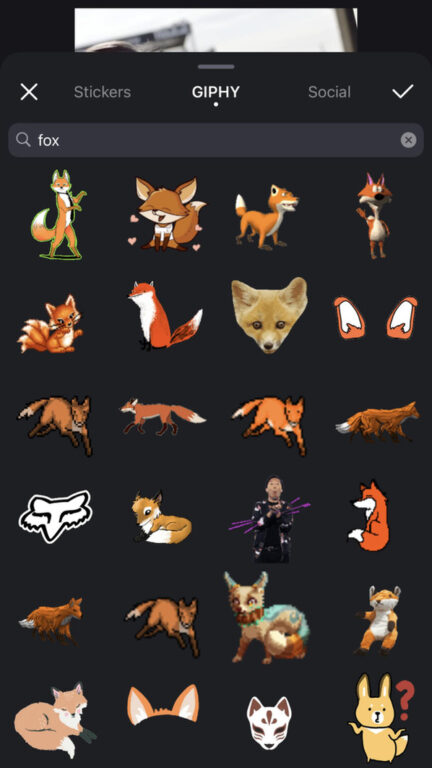 – Filters
There are heaps of filters you can use for your video. However, if you want your video to look extraordinary, try the filter called E18. This filter has a comic effect, which is perfect for the action videos, such as sports.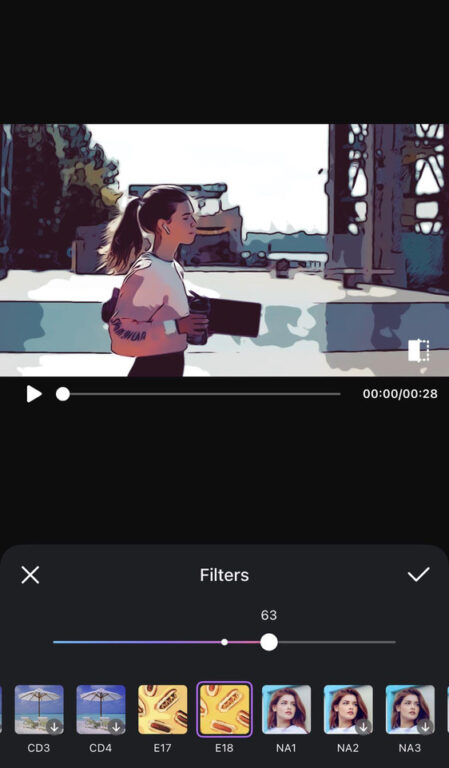 Also, A28, A29, A30 and A31 are very fantasy filters for the video. The filters will automatically detect the portrait and cover out the background to highlight the main subject of the video. These can be applied in the video such as proposal and travel.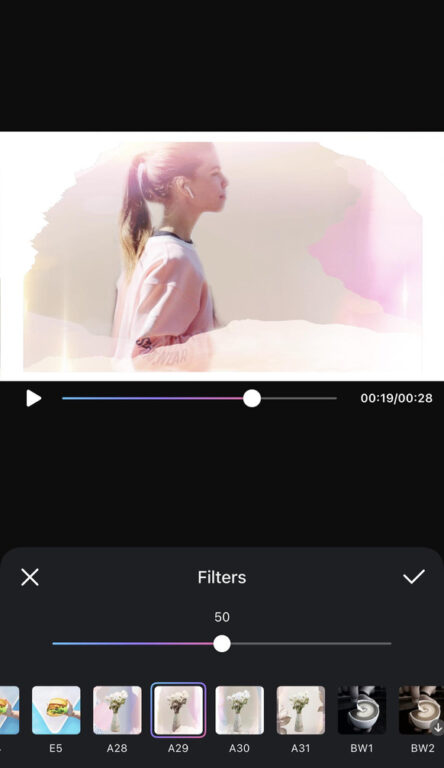 VCUS APP not only has Stickers and Filters, but also Texts, Retouch and various features that can be applied in your video. You will find them all in the app!
The Camera Feature
An attractive theme is important when shooting a video, however, good makeup for an influencer can make it even better. Perhaps, you only have basic makeup, or are not particularly happy with your makeup today, at this time the Makeup effects are playing an important role!
Not only you can use the templates for adding the makeup effect, but also you can find this effect when using the camera to capture your amazing moment. Simply clicking the video button on the top right corner, you would see there have more than 10 Makeup effects for choosing! The effect also can be adjusted if you feel the makeup is too heavy. VCUS APP has the most popular makeup to keep you ahead of the trending and you never need to worry about your makeup, VCUS APP is always your backup!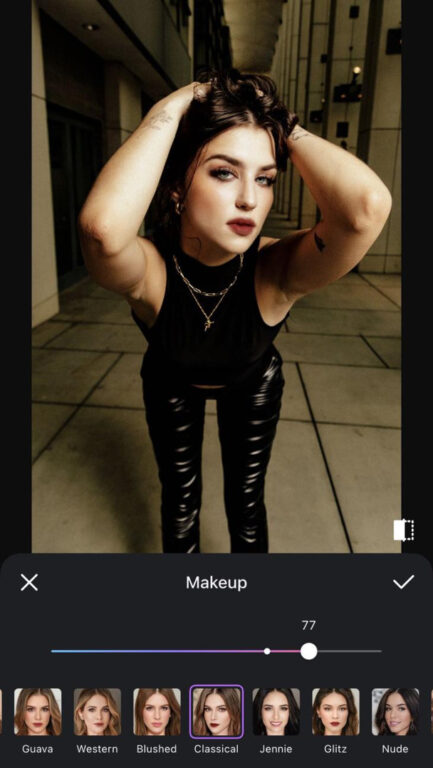 When everything is set up, start to tap for video and hold for photo anytime and anywhere!
As an influencer, it is important to be on-trend any time, such as retro and cyberpunk is the recent fad. Not long ago, there was a trend for Slo-mo on short video platforms. Such cool videos can be also achieved through the VCUS APP.
One of the most popular camera effects in the video – Slo-mo Shooting is here! You can use it to edit your video in Slo-mo. Simply choosing the background music that you want to use and then you can start to shoot by following the instructions. You can do the normal shooting as the Slo-mo will automatically apply into your video. It is fast and very easy to use.
Please note that when you use Slo-mo, do not go too far away from the subject otherwise you will not get the desired effect. The combination of fast and slow motion will make your video look more professional and attractive.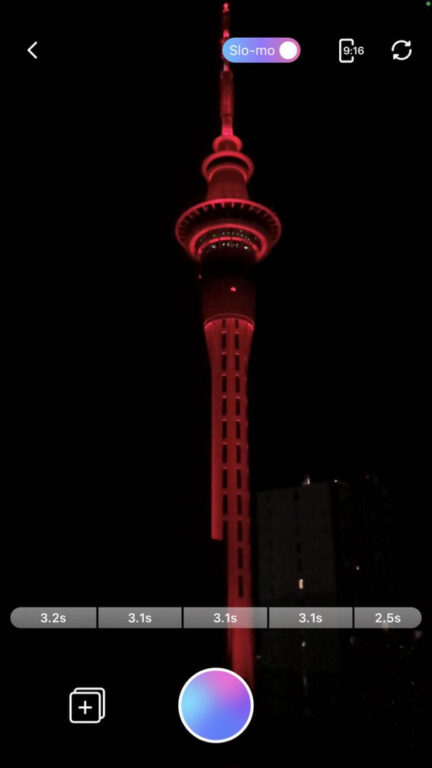 Slo-mo is one of the trending features for using as part of the video. It can capture those fleeting moments, such as a cool dunk, a surfing riding or a quick run. Slo-mo can create a unique vibe in these scenes.
Can I still edit my video after the shooting? The answer is YES! You can select the template when you preview the video, choose a proper one and start to edit as usual!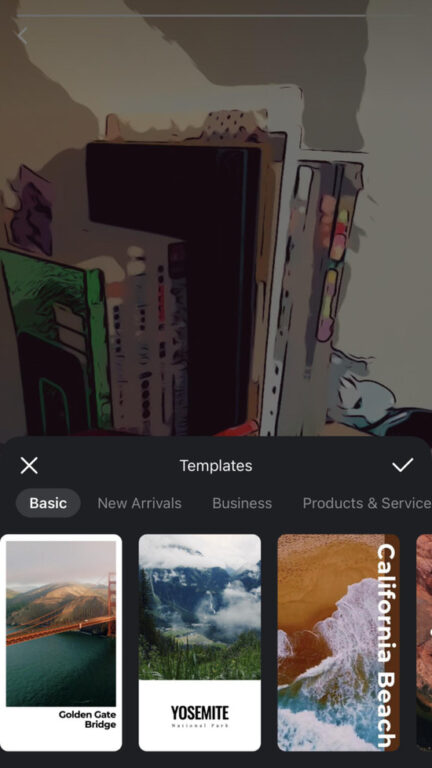 As VCUS APP has all the features to make your videos more unique and fabulous, no matter it is an influencer or beginner can be easy to use. Try now and make your video to the next level!