We all know that various things happen every year, but 2020 was an extraordinary year and many unexpected things have happened in the world. We were also living harder in this extraordinary year, recording our lives in 2020 in our own way. Do you want to make a video to look back on the memories of the year 2020?
For this purpose, VCUS app has launched a new template, everyone can use it to make precious memories of 2020 into a video and look back at what happened this year.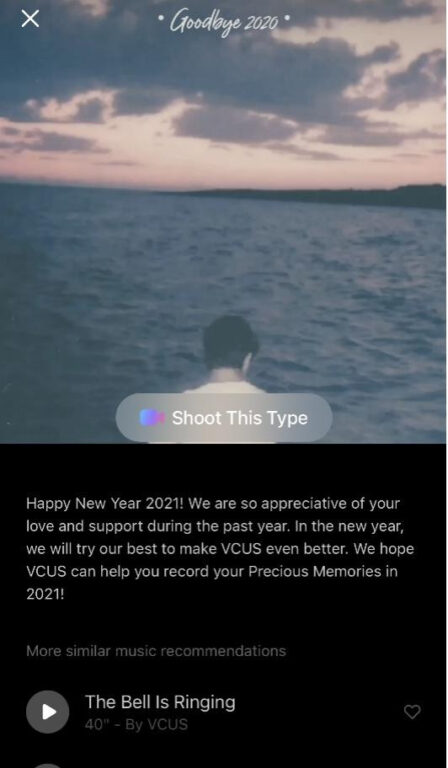 Without further ado, as a video template for the annual review, let us see what kind of theme of videos it can make:
For Daily Lives:
2020 was not an easy year to pass by however, we more cherish the time to meet with people around us in this circumstance. We believe that during the time of meeting each other, you would like to take some photos or video with your friends or family. If you are such a person, then you can use the template provided by VCUS app, to create videos that belong to you and the people around you as one of the precious memories.
As Growth Record for Children:
Yes, this template can also use as a growth record for your children. As modern parents, most of us use mobile phones to record children's funny, naïve and even crying situations. Maybe we get along with the children every day, perhaps, we think that they all act the same. However, if we create a video by using this template to combine the videos and photos of the past year to create a video of the growth of children, we will discover more interesting aspects of the children. Curious? Come and give it a try!
For Memorable Vacation:
Of course, this template is not limited to making memories of 2020. We can also use it to record our most memorable events, such as previous vacations. Try to think about which vacations the most unforgettable was and want to go again. We can use this template to create a video for it, reminisce about the pieces of the previous vacation, and release the helplessness of being unable to travel at this stage.
For Commercial Use:
In addition, this template can not only make your personal videos, it can also be used for commercial purposes. For example, to promote a construction company. If it is possible, you can use the template to create a video of the first and final completion of a residential house. Then, you can upload the video to your official website or other platforms to promote the company. Of course, this template is not only applicable to a construction company, but also to promote products.
You can use the template and let everyone know about your company or your products, thereby increasing the chance of people choosing your company or products.
Furthermore, let us take a look at the Features of this template!
All of the Music, Filters or Transactions are pre-set. Simply clicking "Shoot This Type", you can choose whether the video is slo-mo, full screen or square, adding all the clips (total of 12 clips) and generate a video preview. There is no problem at all if you want to change the effects. In the editing page, you can edit the filters or transactions that you want. In the VCUS app, there are more than 30 types of filters to choose from, no matter what type of video you are making, there is a suitable filter for you.
Do not worry if you are unable to finish editing the video right away. You can click "Save and Exit" to save the draft and continue editing the video next time. If you are done the editing, do not forget to save your video after editing. 1080P of video definition is highly recommend!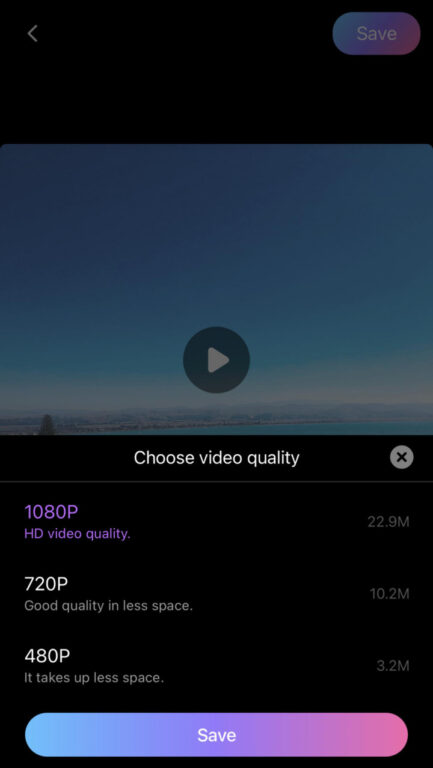 The difficult 2020 has passed. Although it was difficult, there were still many happy and unforgettable memories in 2020. In 2021, we hope everyone will live harder, cherish the present and have more happy events happen!
VCUS app will continue to improve in the new year, and we will work harder to return everyone's support!