Are you looking for a way to drive more website traffic with Instagram? Want to know more ways to share links on Instagram?
In this article, I will show you four different ways to share links on your Instagram bio and posts.
#1: Add a link to your Instagram bio
The first and easiest way to place a link on Instagram is to add a website link in your Instagram bio.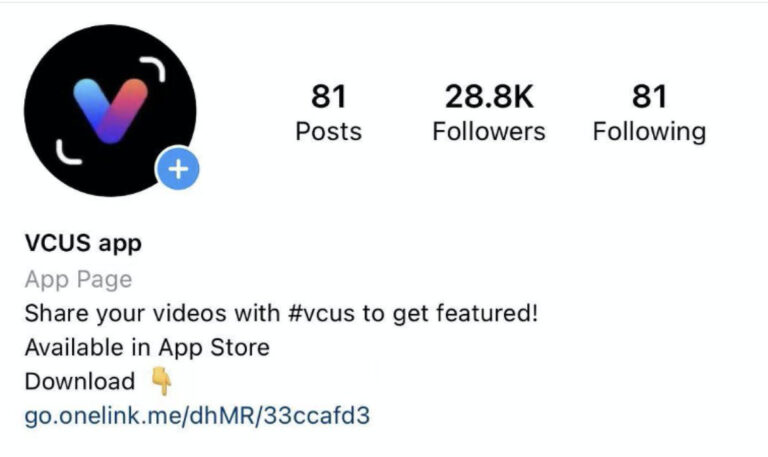 Links in Bio are the most conspicuous and attract users who look at your profile.
There are several different solutions for links placed in your bio. You can add the mobile version of your brand's website here so that mobile users can easily view your brand's official website to see the latest news, or constantly update the link for each new release or post on your site. Don't forget to keep updating so you can attract new users.
If the link in your bio is the official website of your brand, then the content of the official website needs to be kept updated at all times. If a user browses your official website multiple times but finds that the page content has not changed, this will reduce their interest in clicking your link again. So, I recommend adding more time-sensitive links, such as the latest Instagram story about your brand.
#2: Add "Swipe Up" to your Instagram's Stories feed
Although regular posts on Instagram cannot be linked, if you have a verified account or have 10,000+ followers, you can set a link on your Stories posts: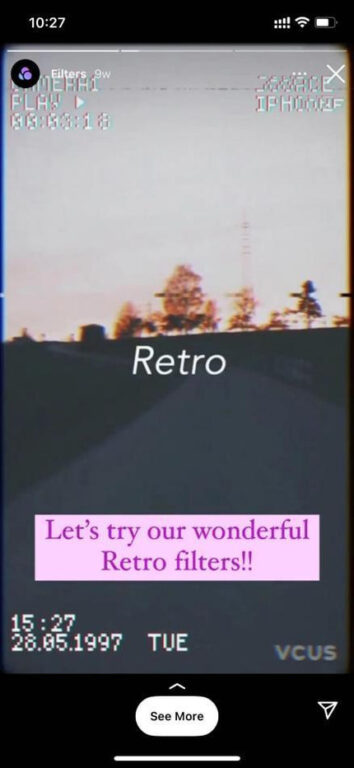 There is an arrow at the bottom of the picture, which shows "See More".
Once the user swipes up, they will be taken to the website the brand linked with the post.
If you do not have an authenticated account and are not interested in completing the authentication process, you can cooperate with an account that has been authenticated to bring traffic to your website.
Users can promote their brand to a large number of customer groups by cooperating with others, greatly improving brand awareness.
Wondering how to make a large number of users swipe up to see your website?
Use VCUS's 'Swipe Up' stickers to attract them!
① First, select the template you want to use.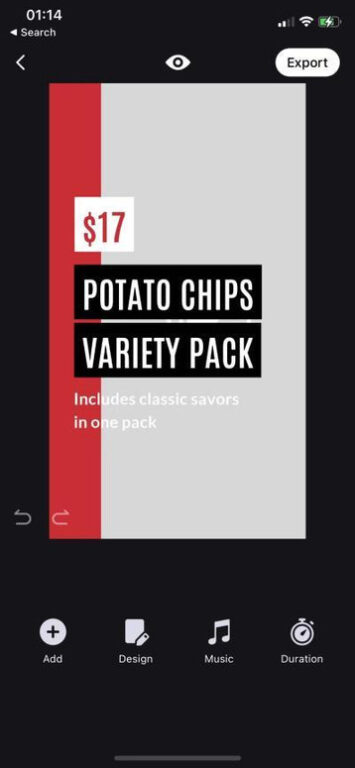 ② Click the "ADD" button below.
③ Select the "Texts" option.
④ Select "Swipe Up".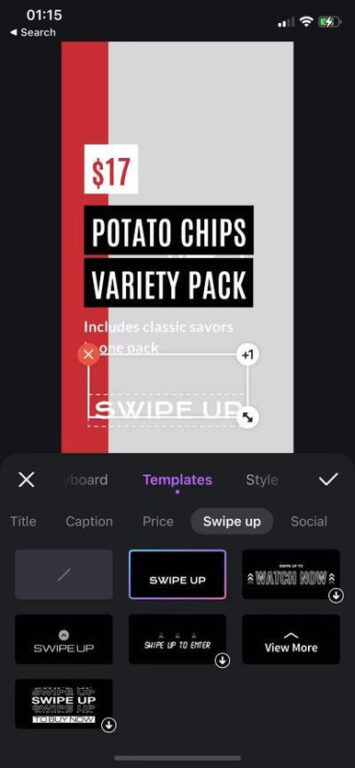 There are different styles of 'Swipe Up'stickers to choose from, so just choose the one you like the most!
⑤ Click to add it to your template, then adjust the size and position.
⑥ You can export your video now, or you can share it to your own Instagram account through VCUS's built-in share button.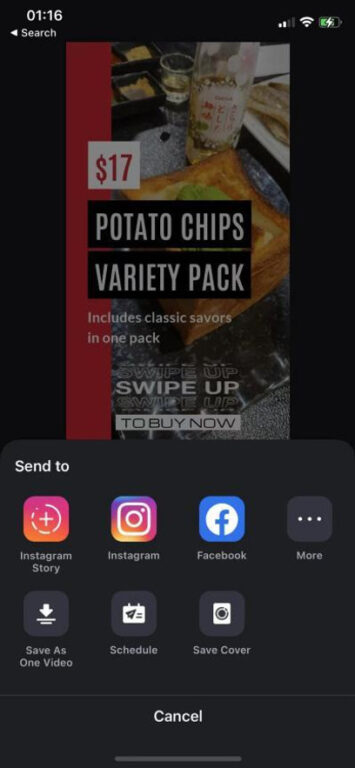 #3: Use the link service to display multiple links.
Because only a single link can be placed in your bio, the connection service is widely used on Instagram.
While many companies provide connection services, here is a brief introduction to the most popular services 'Linktree' and 'Taplink'.
For most users the Basic plan should be sufficient, and Taplink has great flexibility in layout design and configuration. The best thing is that you can also view click statistics, making it a better choice than Linktree.
#4: Share short links in Instagram posts or connect to a landing page.
In general Instagram posts, users cannot set clickable links, but can still promote brands or products to users who view the posts.
By using photos and texts that can attract the user's attention, the user's attention can be focused on the post, and the link that you want to promote to the user can be added to the post. If users are interested, they can type the link into their browser to open the page you advertised.
Try VCUS's 'Swipe Up' sticker now to attract users to your site!