Everyone loves food!
Some people would like to eat delicious food with others at popular restaurants and some people are good at cooking, they prefer to cook and create food recipes. In nowadays, most people would like to use phones or cameras to record delicious food or the beautiful food presentation. If you are one of them, planning to create a short video of delicious food or your own work and share it with other friends, VCUS app is your best choice.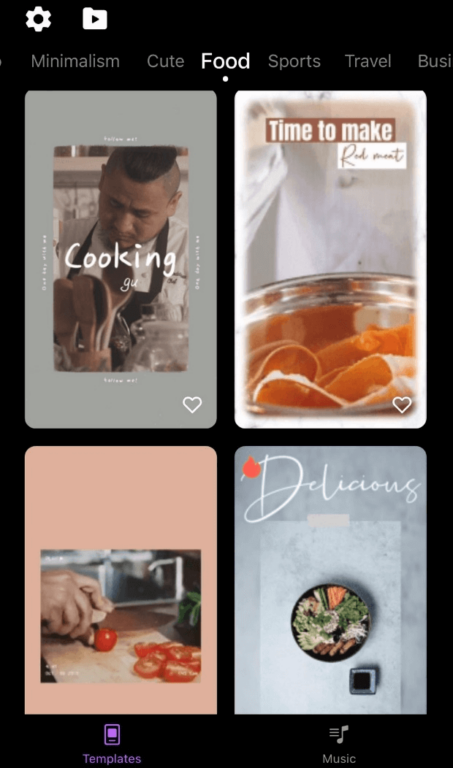 THE REASON WHY YOU CHOOSE VCUS APP
VCUS app has a Food Templates group – you do not have to waste the time to look for the templates which are not suitable. In this group, there are MORE than 10 templates and always have a video template that is most suitable for you. Also, you can choose full screen or square format to create your video.
If you are looking for the templates for your food recipe, you can choose the templates such as Cooking Guide, Yummy Our Cake Recipe, How to Make Steak Cooking Tutorial. The templates of Happy Hour Healthy Meal, Tomato, Coffee Diary or Hey High Tea are your good options for sharing delicious food.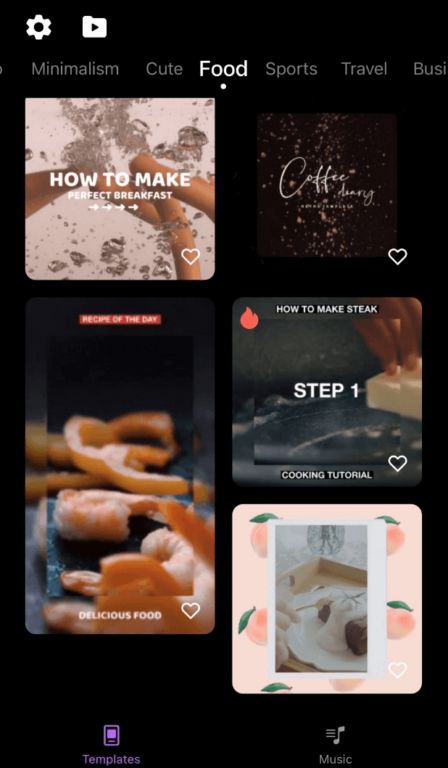 Still having choice difficulties? Simply clicking each template in the group, you will have an idea about how to create your one when viewing the sample video.
HOW TO USE THE TEMPLATE TO CREATE AND DECORATE YOUR VIDEO
After selecting the template that you like to use, you can follow the requirements of the template to add the clips. VCUS app has great operability, not limited to only adding videos, you can also add images into the video. If you need to edit your clips simply clicking "Tap to edit", you can adjust the speed, rewind, rotate or mirroring of the clips.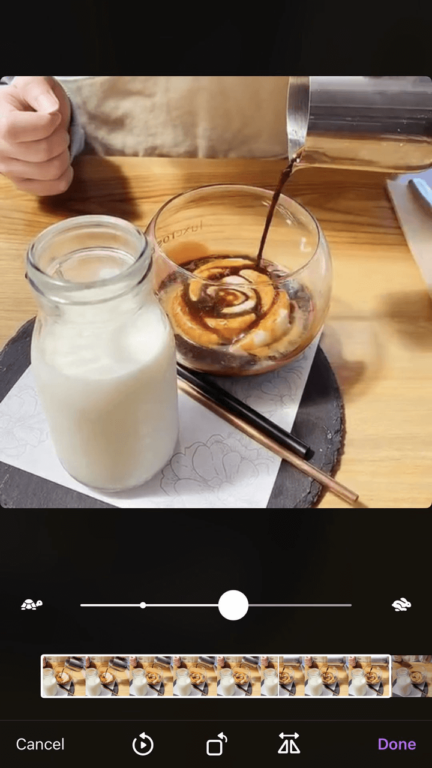 Have done to edit the clips? Let's start to embellish your video with Music, Texts, and Filters.
For choosing Music, you can see that there has a lot of music classified into different groups, such as Groove, VLOG, or Happy. Clicking on your desired group and play each music to find the best one to your video. VCUS app will automatically not display the music that does not match the length of the video. Therefore, you do not have to worry about the music being too short to cover your video at all.
For recommendation, try out the music of Cheerful Rockin, Summer Jam, Safe At Last, or Hop In, you will not be disappointed!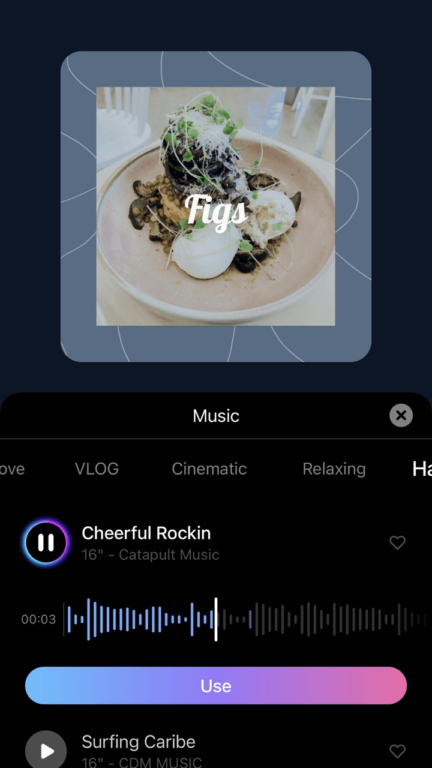 For the Texts, you will see the text feature on the template. The texts can be personalised, so if you are creating a video to share the foods, you can type the name of each dish in your video. Also, the texts can be enlarged or reduced by using your fingers and move them to the position you want to display.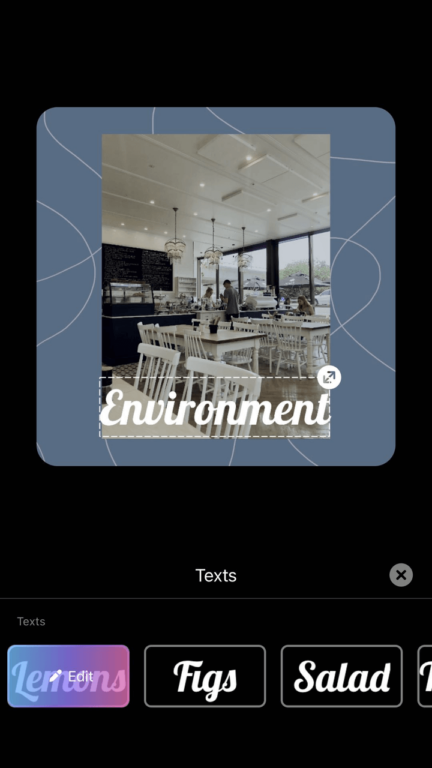 Applying the proper Filters is necessary! In VCUS app, there are many different styles of filters can apply into different food, such as CR2, SS3, MN1 or CR6. But please remember, do not make the colour tone of food too distorted. The filter should improve the colour tone and cater to the food itself. It is its biggest function to make the food look more delicate and stylish. Therefore, simply clicking "clips" in Filters section you can apply different filters in the separate clips.
It is obviously looking better with the filter: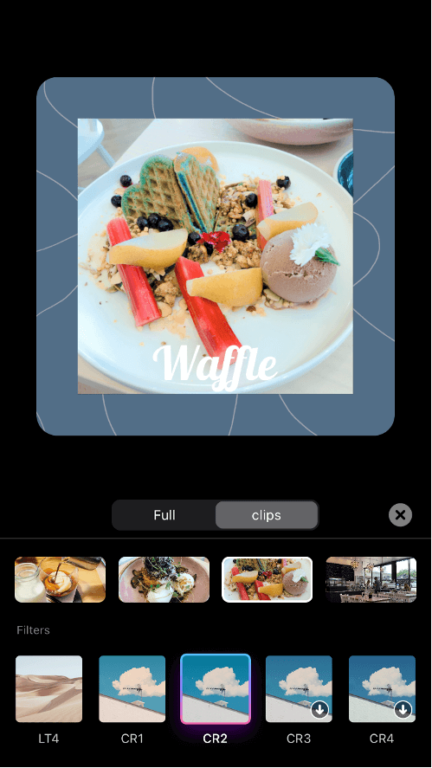 In the end, do not FORGET to save your video with HIGH DEFINITION! Moreover, it is very convenience sharing your video directly to social media sites – Instagram or Facebook after saving the video.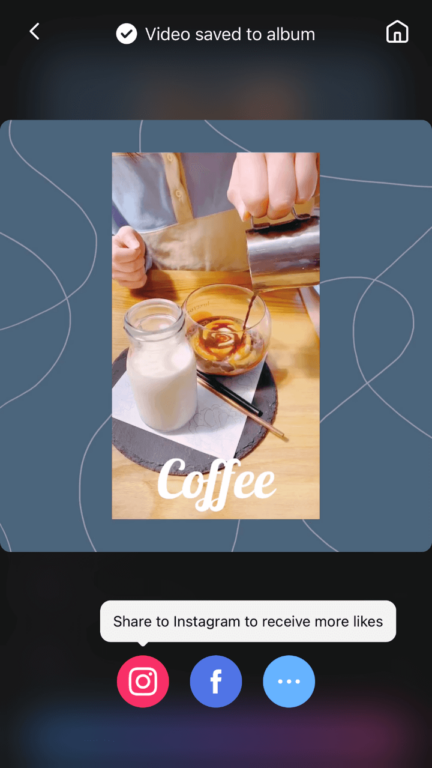 VCUS is an easy-to-produce app, you can create a great video in a very short time. It contains multiple video editing, adding texts, music and other functions. The features are simple and easy to use, and can be quickly mastered it. Also, VCUS app will continue to improve the features to provide users with a smoother video editing experience. In addition, it is free to download.
Upload your creation today and tag #VCUS on Instagram to get featured! You can also follow us @VCUSAPP to ensure you will not miss any updates about the app.