Advertising propaganda must be a step ahead of others, to grab the first opportunity to be more competitive than others. However, sometimes it can be a waste of time trying to find material for making a short video. Have you ever thought about how to make it more efficient when doing the video production?
This feature of VCUS APP may help you – Assets. Asset means something that is valuable and useful. The Assets of VCUS APP is designed to save photos or videos that you think are valuable and useful for making videos. Therefore, let's take a look at how Assets can improve the efficiency of making your AD video!
It is like your "favourite" album
We believe that there are so many all kinds of photos or videos in your phones, no matter it is the photos or videos about making your AD video, or something is unrelated. It will be very troublesome and time-consuming to find the relevant one.
The advantage of Assets is that it creates a shortcut to the documents, especially the photos and videos that you want to use. In this way, you do not have to open the Album constantly from your phone to find photos or videos when you are making AD video, which is very convenient and time-saving!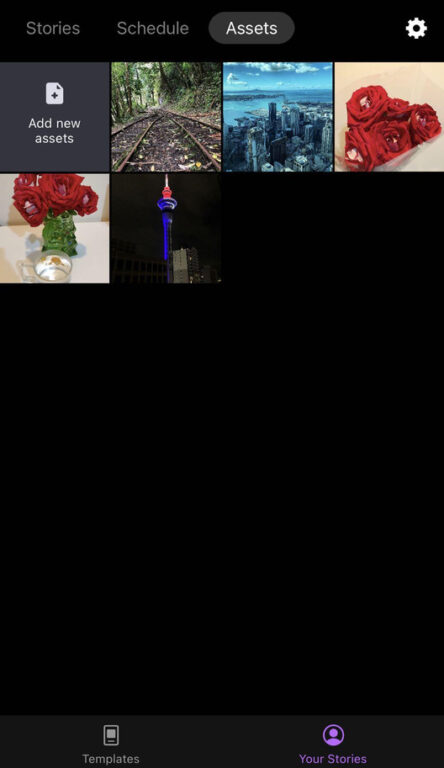 Where to find the Assets? Simply click "Your Stories" and you can start to "Add new assets".
Easy to manage your Assets
What if I add the wrong photos or videos? It is not a problem! Just tap on the wrong photos and a red "Delete" will appear in the upper right corner, you will make it easy to delete the photos or videos that you do not need.
It is very easy to manage your photos and videos!
Easy to add your Assets into your AD video
Once you have added all the photos and videos you need, you are ready to start creating your AD video! After choosing the template that you want use from VCUS APP, you can now add your photos or video.
You will see the Assets folder in your right hand side, simply clicking it you will be able to see all the photos and videos you need without having to spend time to look for them.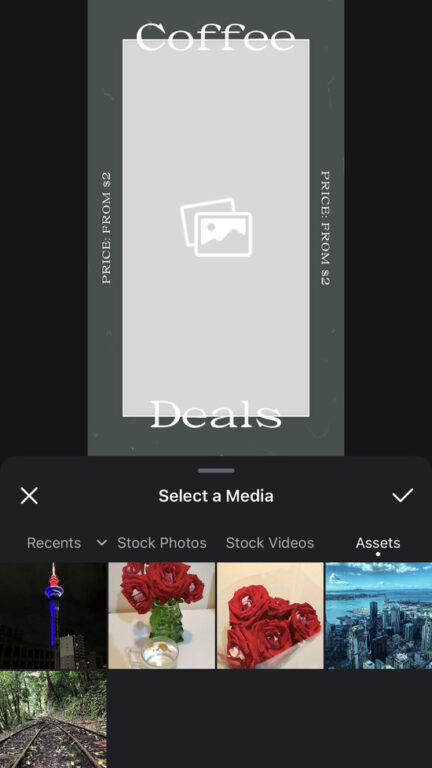 VCUS APP is getting better and better. Trying out this function today to make your AD videos with twice the effort!