When making videos or posting moments on the social media platform, do you like to add some stickers to the videos? Adding a flexible sticker can make your video look less boring and it will become livelier and more interesting. The VCUS APP, which focuses on user experience, has updated the Stickers section this time. It provides a large number of stickers for everyone to use.
Let us first take a look at what kind of stickers have been updated!
In the page of editing video, we can see that VCUS APP has adding a Stickers section. After you click in there have different types of stickers, such as:
Everyone's favourite – Emoji. This sticker is the one that most people would like to use: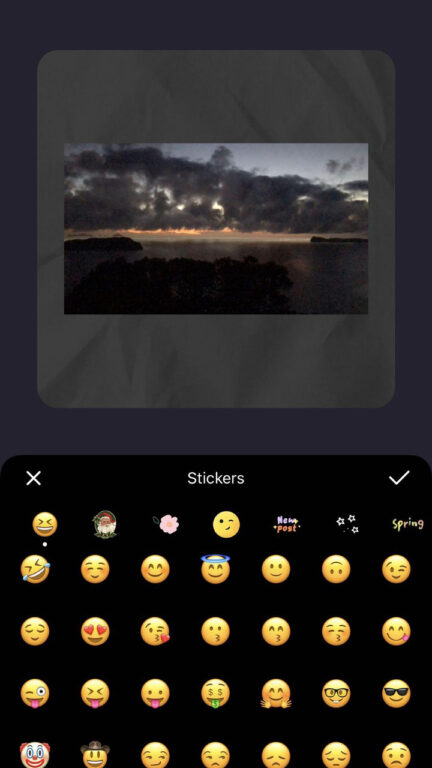 Best match for the recent holiday – Christmas sticker: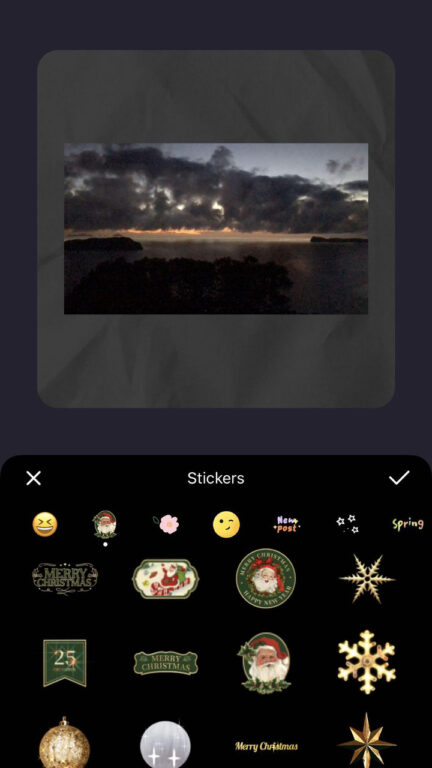 A spring vibe – Flower and Spring stickers: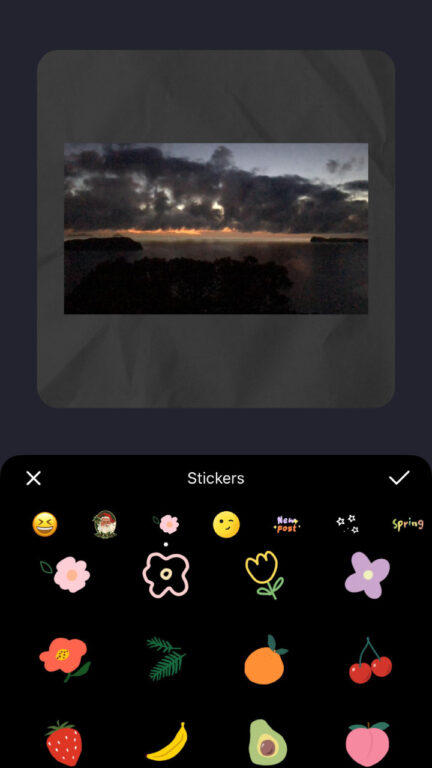 If you are a minimalism, the below stickers are best for you: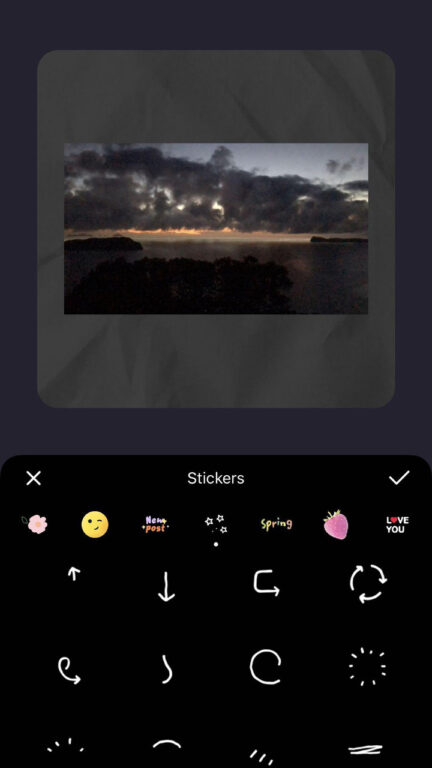 Also, there have the stickers made by the VCUS APP team (the stickers are cute and practical):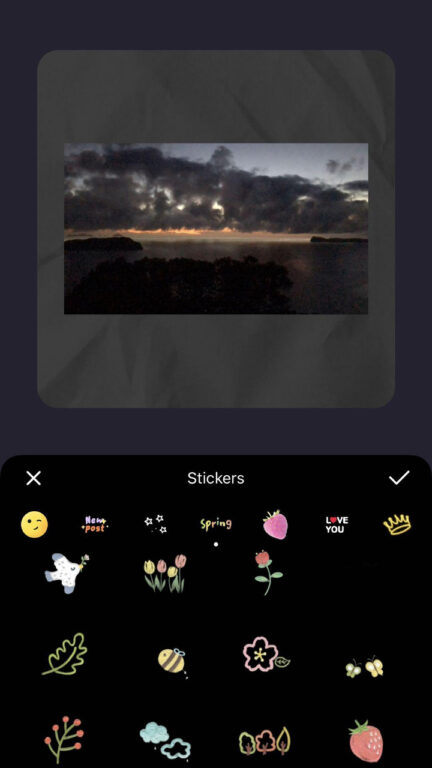 If you want to add some texts to your video, but you do not have any ideas what should type, VCUS APP also have Text stickers available for you. Simply clicking New Post or LOVE YOU, you will see many text stickers in these sections. And now, easy to choose a text sticker for your video.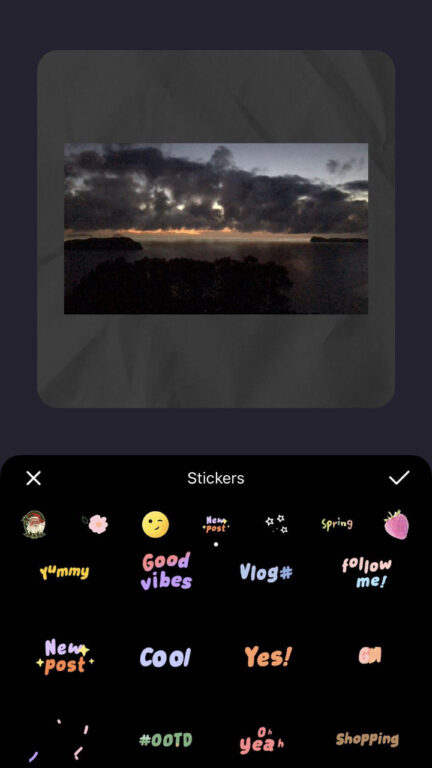 VCUS APP provides a lot of choices of stickers and these stickers are very popular. They are very suitable for video editing of various content.
Secondary, Let's see how to edit the sticker in your video!
1. After adding the sticker, you can directly enlarge or narrow, moving, mirroring or deleting the sticker by tapping it;
2. It will show the following screen after you added the sticker. Clicking on the edit bar below (it will turn to orange colour), and drag it left or right by pressing the arrow. The sticker can be displayed in a certain frame;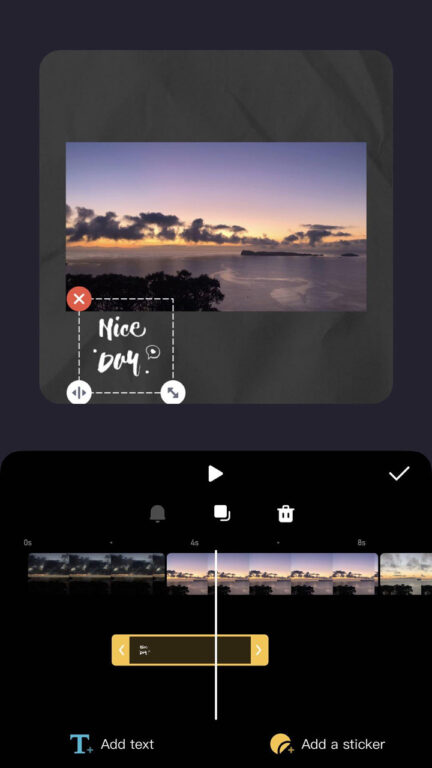 3. If you put the sticker to the wrong frame, you do not need to delete it and reselect again. You can simply drag the edit bar to move to the frame you want to display;
4. Clicking the copy button, you can have the same sticker to apply into your video. Therefore, you do not need to select the same sticker and edit it again.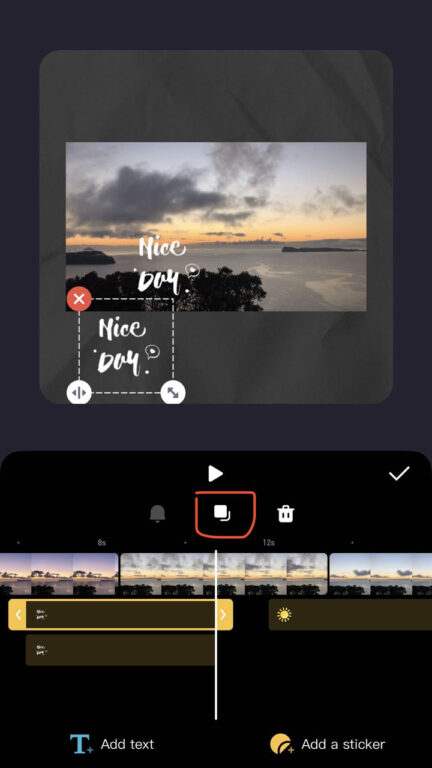 You can see that It is very easy and simple for everyone to use!
Thirdly, we would like to give some TIPS while using the Stickers in your video:
o We understand that the stickers are adorable and fabulous, you probably want to use them as many as possible. If you think so, it is better to stop this idea. Although the stickers are attractive, you must not add too many stickers into one video. Otherwise, the quality of the video will reduce and the impact of your video is negative, which is counterproductive. We suggest you use up to 3 or 4 stickers in a video;
o It is better to choose the appropriate sticker to apply to your video theme. Imagine that: if the video theme is about spring, but you saw that there has a sticker of autumn type, what would you think? Would you find it a bit awkward? If your answer is "Yes", then do not do it like that when editing your video;
o When shooting a video, unrelated strangers may be captured. Unless you want to use a sticker to cover their face, do not cover the main object of the video with the sticker. If you do so, the audiences probably do not know what your video wants to express.
At last, there are more interesting stickers for everyone to discover in VCUS APP. The variety of stickers meets everyone's different needs and brings freshness to people. If you are still looking for a video editing app with full of features, come and try VCUS APP! Whether it is shooting, stickers, video editing, you can find everything is available in this app.
VCUS APP is constantly improving and is committed to provide you with a better video production experience. We also very welcome you to share your video on Instagram or Facebook and tag VCUS APP (@VCUSAPP).